ABOUT SETELIA
Setelia provides consulting and project management services to professionals in the fields of telecoms, IT and digital transformation in France and on the global stage.
With a presence in Europe and the Middle East, SETELIA can offer you a range of extremely effective, ground-breaking solutions, supported by high-tech partners at the forefront of their sector.
Our vision is to combine an ultra-flexible, people-focused approach with top-level expertise to manage your projects with flawless efficiency from start to finish.
From strategy to roll-out and ongoing project support, our highly-efficient, customer-led approach and mastery of cutting-edge technology delivers outstanding quality of service, time after time.
Why call on Setelia's services?
EXPERTISE
SETELIA can draw on a strong, highly-qualified human capital base that covers all segments of the Telecoms, IT and Digital sectors.
Thanks to a pool of experts from around the world, we have become one of the leading providers of Telecoms, Networks – Infrastructures and Digital services for both large and mid-sized companies.
PERSEVERANCE
Our core corporate identity is both strategic and technical in nature, enabling us to overcome your operational challenges by finding the most appropriate solutions.
We are past masters at identifying, developing, implementing and supporting scalable, long-term solutions.
RESPONSIVENESS
Our ability to grasp your requirements rapidly, the seamless communication between our specialist teams and a highly-streamlined decision-making process, combined with our organizational and operational flexibility allows us to get down to work quickly whilst respecting your core business processes and requirements.
Carlos Bedran, Chairman
Malek Ouadi, Founder and CEO, France
Charbel Sebaali, Founder and CEO, Middle East / Africa
Olivier Wormser, Group Technical Director
Raphael De Almeida, Head of Sales, France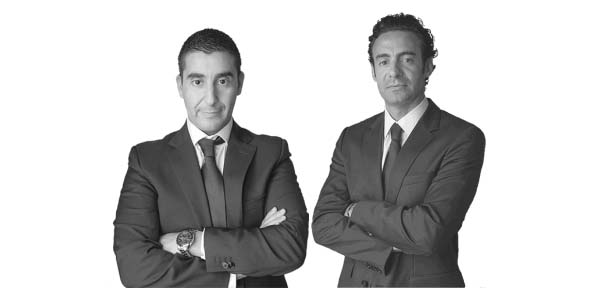 Founded in 2005 by Charbel Sebaali and Malek Ouadi, both of whom were fascinated by mobile technology, telecoms and IT development, SETELIA now possesses a strategic presence in France, Belgium, Dubai, the Netherlands, Romania and Lebanon.
Boasting a proud track record in telecoms, which has included working with some of the biggest telecoms operators and device manufacturers, the company has successfully developed over the years into a key player in the areas of digital transformation and technological innovation for a wide range of corporate clients.
Thanks to its growing geographical reach and an increasingly diversified service portfolio that is fully abreast with the latest technological advances, Setelia is ideally-placed to design and manage end-to-end, tailor-made solutions, both locally and on the international market.
Our technical partners
 We partner with a number of key players in this sector. Together, we can tackle the challenges presented by the telecoms, IT and digital worlds. As sources of both inspiration and innovation, they help us to turn your most ambitious, complex and creative projects into reality.