CORPORATE SOCIAL RESPONSIBILITY
Corporate Social Responsibility governance is ensured at the highest level of SETELIA and validates the scope of policies, perspectives and action plans.
This approach is an integral part of the Group's strategy to serve employees, customers and stakeholders in order to optimally satisfy their expectations in compliance with regulations and laws in force.
Our CSR policy is based on the guidelines of the ISO 26000 standard, integrating international expertise in corporate social responsibility. It recommends measures for operating in a socially responsible way while using best practices.
This Responsible approach is based on a management tool: the Responsible Integrated Management System (SMIR) which considers, in a global and coherent approach, a multitude of standards:
ISO 9001:2015 – Quality Management System,
ISO 14001:2015 – Environmental Management System,
ISO/CEI 27001:2013 – Information Security Management System,
ISO/CEI 17025:2017 – Laboratory and testing competence.
The scope of all the "SERVICE AND ADVICE PROVISIONS IN TELECOMMUNICATIONS AND INFORMATION TECHNOLOGIES" standards is common, thus allowing more efficient operation.
GOLD COMMITMENT LEVEL
On August 14, 2018, for the first year, SETELIA was rewarded by ECOVADIS for its commitments and results in the Corporate Social Responsibility (CSR) management system.
ECOVADIS, manager of the first collaborative platform for evaluating the sustainable performance of suppliers, awarded SETELIA a "Gold" level of commitment with a score of 62/100.
This result places SETELIA among the top 5% of global companies rated by EcoVadis for the quality of its CSR management systems.
About ECOVADIS : 
Committed to quality and integrity, EcoVadis has grown rapidly to meet growing needs. Since its creation in 2007, EcoVadis has become the trusted partner of the purchasing teams of more than 300 major multinationals, including Verizon, Nestlé, Johnson & Johnson, Heineken, Coca-Cola Enterprises, Nokia, L'Oréal, Bayer, Alcatel-Lucent, ING Bank, Air France-KLM, Centrica/British Gas, BASF and Merck.
By combining employees, processes and platforms, EcoVadis has set up a state-of-the-art team, innovative technology and a unique CSR evaluation methodology covering 150 purchasing categories, 120 countries and 21 CSR indicators. More than 30,000 companies turn to EcoVadis to reduce risk, drive innovation and foster transparency and trust between business partners. For more information, visit www.ecovadis.com.
SIGNATORY OF THE UN GLOBAL PACT
In July 2018, SETELIA expressed its commitment to Corporate Social Responsibility (CSR) by joining the UN Global Compact* as a signatory. We are therefore committed to respecting the 10 founding principles, grouped into 4 fundamental themes: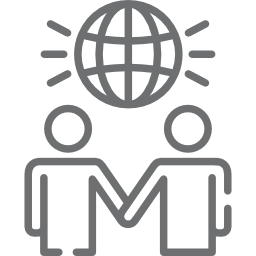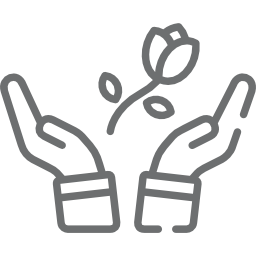 SETELIA published its first Communication on Progress (COP) at the "GC Active" level on July, 20th of 2019, presenting all the CSR results for the year 2018. This COP is available here.
*Launched in 2000 by Kofi Annan, Secretary-General of the United Nations, the United Nations Global Compact has as its primary objective to promote the social legitimacy of companies and markets. It is an international initiative for voluntary commitment to Corporate Social Responsibility (CSR).  
ANTI-CORRUPTION CODE OF CONDUCT
SETELIA attaches a very high priority on respecting the values that drive it, such as ethics and integrity, as stated in its Anti-Corruption Code of Conduct. Indeed, we consider the principle of integrity, and more particularly the fight against corruption, to be fundamental to sustainability in all business practices.  
For more information on these subjects, the SETELIA's QSE department is your preferred contact: qse@setelia.com